What is a High-Performance Culture, and How Do I Create One?
Organizational culture is elusive, hard to define, and even harder to control.
While we all agree that culture is essential, most of us struggle to manage it—and work even harder to change it. That's because culture is an organization's personality. And just as it's impossible to change a person's personality, it's almost as impossible to change an organization's culture.
In the last few decades, organizational culture—specifically high-performance culture—was the subject of many research studies and a common buzzword used in organizations worldwide.
A Columbia University study found that high-performance culture increases employee engagement, productivity, and retention, and McKinsey & Co. found that organizations with higher-performing cultures create a 3x return to shareholders.
Despite all the research—and attention from leadership teams—high-performance culture is still an aspiration rather than a reality for many of us.
Download Now: How to Gather Effective Field Intelligence in the Digital World
Table of Contents
What is a High-Performance Culture?
It's difficult to find a consistent high-performance culture definition. Some experts describe it as a set of shared beliefs and values established by leaders and communicated and reinforced through various methods, ultimately shaping employee perceptions, behaviors, and understanding. Others simply describe it as an optimal workplace that makes employees more effective.
We have combined a few definitions to come up with our own:
A high-performance culture is an organizational culture built on a set of universally accepted behaviors and norms that are encouraged by leaders and facilitated by optimal tools and processes. These help employees work as effectively as possible to achieve business goals and create value.
In other words, it's not just about promoting good behaviors or empowering employees; it's a healthy blend of both.
Five Characteristics of a High-Performance Culture
Organizations with high-performance cultures have several common attributes, including:
1. Strong leaders
A company's culture is set by its leaders. For example, in a startup, the culture will often reflect founders' and early employees' personalities. In this scenario, founding teams should be careful to expose the attributes they want people to emulate—and keep the ones they don't under control. Similarly, in more established organizations, leaders set the bar for performance through their behaviors and actions—a leader who works hard to meet key performance indicators (KPIs) will inspire their employees to do the same.
2. Empowered and engaged employees
Organizations with a high-performance culture put their money where their mouth is when it comes to employee empowerment. They ensure employees have the necessary tools, knowledge, and skills to use good judgment when making decisions.
Studies have shown that feeling empowered to take action when a problem or opportunity arises is a critical element in employee engagement.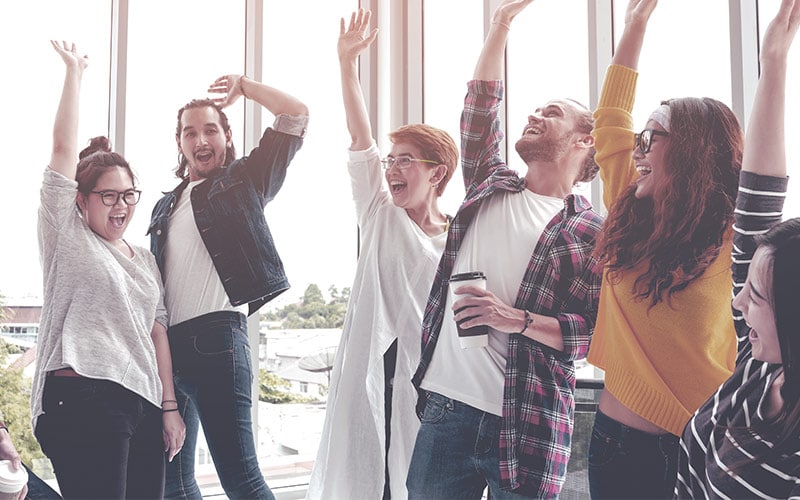 3. Continuous development
To support a high-performance culture, we need to evaluate employee development needs and identify ways to support ongoing growth and learning. This is particularly true for "star" performers or employees on a leadership track since leadership development ensures high-performance culture's sustainability.
4. Agility
Just because you've achieved your idea of a high-performance culture doesn't mean it will stay that way. Like all organizations, high-performance workplaces face constant change as they adapt to new technologies, competition, and new customer behaviors.
Agility and a change mindset are key characteristics of a high-performance organization. Organizations with a high-performance culture plan for change and aren't afraid to adjust strategy, work practices, processes, or job descriptions to achieve results.
How to Create a High-Performance Culture
According to research firm, Gartner, organizations can create a high-performance culture when they continuously balance "investment in people, process, physical environment, and technology to measurably enhance the ability of workers to learn, discover, innovate, team and lead, and to achieve efficiency and financial benefit."
Let's break that down a little:
1. People
Investing in people means several things. First, it means investing in top talent and paying them well. It also means investing in employee learning and development and ensuring everyone has access to the skills they need to be effective in their roles.
2. Process
Investing in high-performance processes can be as simple or as difficult as you make it. You can build high-performance processes internally, train leaders, communicate processes to employees, and police them regularly. You can also hire consultants to help you build those processes efficiently.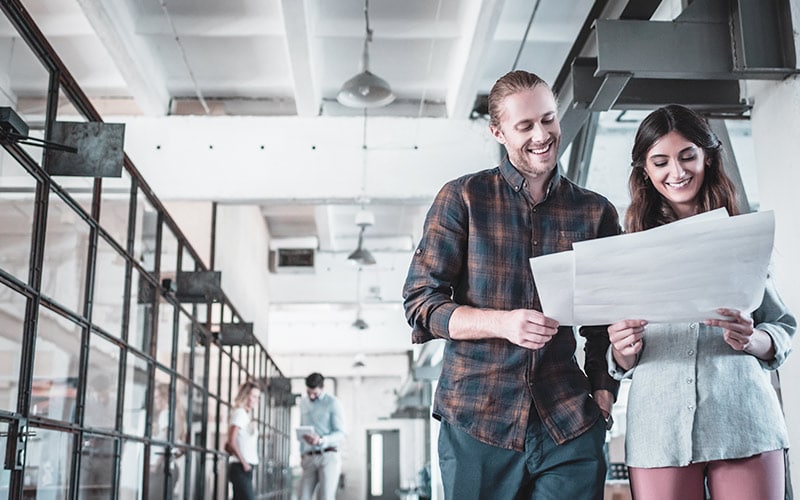 3. Physical Environment
Investing in the physical environment doesn't suggest that additional ping-pong and foosball tables in the office will contribute to a high-performance culture. Instead, it means that employers should support physical environments that promote the productivity requirements of a diverse workforce.
For some, this will mean flexible work-from-home policies, dog-friendly offices, or onsite childcare. And yes, for others, it will mean foosball tables!
4. Technology
Technology is key to a high-performance culture. After all, you don't want to invest in top talent and spend time building processes if you're going to allow your high-performing workforce to focus on repetitive tasks that could easily be automated with the right technology. In the next section, we take a closer look at some tools that should be prioritized to support a high-performance culture.
Best Tools for a High-Performance Culture
1. Artificial intelligence
Artificial intelligence (AI) doesn't necessarily mean robots are required to facilitate a high-performance culture. AI simply helps organizations automate repetitive tasks so employees can focus on higher-value activities. It also helps organizations stay agile. According to McKinsey, an organization that can be agile and keep up with technological change will see powerful outcomes, including greater customer responsiveness, enhanced capabilities, and better performance in terms of cost-efficiency, revenues, and return on capital. It might also find it has a higher sense of purpose and improved organizational health.
2. Performance management 
Research shows that managers who engage in effective performance management produce extraordinary business results compared with those who do not. One study demonstrated 50 percent less staff turnover, up to 30 percent higher customer satisfaction ratings, 40 percent higher employee commitment ratings, and double the net profits!
Whether your company uses a specialized performance management tool like Culture Amp or built-in features in an HR tool like Workday, it's essential to effectively establish and communicate goals and enable two-way feedback through enterprise discussion to improve performance.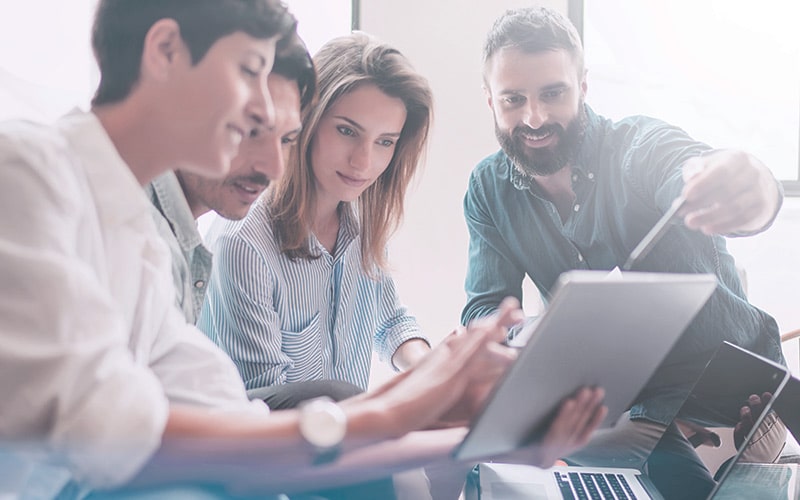 3. Enterprise discussion management 
Enterprise discussion management solutions are critical in helping us connect with our workforce and encourage information-sharing in a high-performance workplace.
Tools like ThoughtExchange allow you to ask an open-ended question so your team can share their thoughts with the group and rate other ideas anonymously. The built-in, anti-bias technology ensures people's ideas are rated on merit, not on who has shared them. A discussion management tool like ThoughtExchange gives employees a voice and encourages employee engagement—a key characteristic of a high-performance culture.
Are You Ready to Build Your High-Performance Culture?
The value of a high-performance culture can't be denied. By making a concerted effort to focus on the key aspects described in this article, you can help start the conversation with your teams about making some small changes to move in the right direction.
Why not start those conversations on ThoughtExchange and see how your teams feel? By engaging them from the beginning, you'll gain strong advocates for cultural change.
Find out how ThoughtExchange works to help you build a high-performance culture in your organization.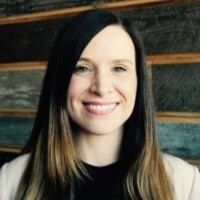 Catherine Daly
Originally from Dublin, Ireland, Catherine is a professional writer based in Vancouver, B.C. She holds a bachelor's degree in journalism (for passion), a master's degree in marketing (to pay the bills), and has over 15 years of experience working with big tech brands like Adobe, Hootsuite, HP, Oracle, PayPal, and ThoughtExchange.