Alfresco dining in the middle of winter, "eye makeup with a mask" tutorials, and a nation overloaded with chicken wings. There have been many unexpected consequences of COVID-19—and the rapid rise of hybrid remote teams is one that is here to stay.
Millions of workers left the co-located office space in March 2020, and many will never go back. More than half of U.S. workers now say they would prefer to split their schedules between working from home and working in the office. And so hybrid remote teams are born.
→ Download Now: The Essential Guide to the Hybrid Workplace
The reality of what makes a team hybrid remote varies. Some companies require time that must be spent in the office, while others are flexible when it comes to when and where work gets done. Let's look at the options out there and ways to make your hybrid remote team successful.
Table of contents
What Are Hybrid Remote Teams?
From Twitter to Spotify to Hitachi, many companies have chosen a fully remote future as a result of the pandemic. But it's not a practical—or even a preferable—option for many.
Instead, hybrid remote teams offer employees the best of both worlds. They give each individual the autonomy to decide where they work best while keeping office space available for in-person time when it's needed. That might take the form of quarterly all-hands meetings, annual kick-offs, or more informal office events that help to cultivate that sense of company culture and belonging that are more easily lost in a remote environment.
Gartner summarized why companies are choosing to take a hybrid remote approach, noting that "at the heart of a hybrid workforce model are the ideas of shared ownership and trust, which helps organizations break down long-held beliefs and potential myths about where and how work gets done most effectively."
Building a better culture, while also boosting team satisfaction and productivity? Welcome to the hybrid remote future.
The Benefits of Hybrid Remote Teams
In one word: Productivity. On a hybrid remote team, you rely on each person to determine where they work best, and in return (hopefully) you get their best work. That's nothing to sniff at when the average knowledge worker loses 581 hours a year to distraction, equating to about 28 percent of hours worked.
For some people, distraction is the steady buzz of the open-plan office. For others, it's that pile of laundry that just needs to be folded right now. By allowing people to choose the situation that is least distracting for them, you stand to gain millions in productivity.
And when it comes to hiring, hybrid remote teams open up a world of opportunity. Companies that are able to extend talent searches beyond rigid geographic locations can attract candidates from a more diverse range of backgrounds. This has a financial impact, too. McKinsey has proven there's a strong correlation between diverse teams and industry-leading profitability.
The Drawbacks of Hybrid Remote Teams
Hybrid remote teams aren't all sunshine and rainbows. Especially with the rapid move to remote working many of us experienced in 2020, there are still issues to be ironed out. But in our experience, none of them are insurmountable, especially with the right tips and tools (and we're coming to those shortly).
One criticism leveled at hybrid remote teams is that when only some people can work remotely, any existing inequalities entrench themselves further. Depending on whether you're a parent of young children, living with six roommates, or have an aspiring home gym that can now become your home office—work from home realities can vary widely.
Then there's what experts have called "proximity bias," which is the misguided assumption that people who come into the office are more productive than those that don't. This can have an impact on career progression if new opportunities are given to team members that managers see in real life.
It can also be easy for remote team members to fade into the background when social connection is primarily in-person, with half the team connecting over lunch in the office kitchen while the other half whiles away the time at home.
The common thread with these drawbacks is that you can turn every challenge into an opportunity by consciously taking a new approach. Take your fading remote team members as an example. Design firm Gensler has an interesting idea to combat this, advocating for tech-enabled connected kitchens where "coworkers can hang out, grab coffee, virtually chat with people working from home." Technology can help to bridge geographical gaps, and we'll have more on that later.
Hybrid remote teams give each individual the freedom to decide where they work best. It's up to leaders to ensure everyone gets equality of experience and opportunity, wherever they are. Our tips and tools should put you on the right track.
Strategies for Managing Hybrid Remote Teams
Managing a co-located team is one skillset, a fully remote team another, and a hybrid remote team, well—we have some best practices that should help.
Document Everything
When you have a mix of email and messaging trails combined with virtual meetings and maybe even the occasional epiphany at the water cooler moment, things can get lost. One of the most important lessons for managing hybrid remote teams is standardizing in-person and remote processes.
That includes ensuring that every meeting has an agenda that's shared in advance and that everything critical is written down. Many video conferencing platforms offer recording capabilities, which can further increase visibility and access to information in your organization.
Create Equality of Experience
We touched on this in the previous section, but it's a point worth repeating. There are certain unavoidable differences between the co-located and remote experience, but there are many you can alleviate.
For example, if some of your team attend a meeting in a conference room and others dial in from home, their experiences will be different. And we don't only mean dodgy connections or bad sound—even in the most effective meeting, having some contributors in the same room raises the risk of an "offline" conversation after the meeting that derails everything that was just decided.
It's good practice to ask everyone to dial in separately, regardless of where they are. And in the long run, why not design away some of those conference rooms in favor of individual booths that are better suited for virtual meetings and high-concentration work.
Set an Example
Our final golden nugget for managing hybrid remote teams is to start with yourself. As a leader, stay mindful of how you're perceived by others. If you're in the office all the time then your employees might feel like they have to be, too. Making the office the center of your universe is a surefire way to take the fast lane to all the drawbacks we discussed above.
Another potential pitfall is the allure of synchronous communication. While real-time collaboration gets the creative juices flowing, extending that expectation across email and messaging platforms reinforces the misconception that being online equals being productive. Forbes recommends deploying the "do not disturb" mode in communication tools, setting realistic email response times, and designating a specific channel for real emergencies.
You have the chance to set an example that should unlock the door to your team being happier and more productive. Take it!
Best Tools for Managing Hybrid Remote Teams
So, we've looked at what behaviors make you a better hybrid remote team leader. But what's in your toolkit?
We've found that the best tools for managing hybrid remote teams recreate the characteristics that made working in an office so appealing. Connection, collaboration, and alignment—not the long commute or someone accidentally eating your lunch.
Foster Connections with Informal Communication
When you think of random, serendipitous meetings, you probably don't think of working from the sofa at home. Those "passing in the kitchen" or "waiting by the elevator" moments are unique to office settings, and many people think that they're critical to building and maintaining the connections employees need to work well together. A BCG survey of 12,000 workers found that "social connectivity, it turns out, is what enables us to be collaboratively productive."
Social connectivity can be fostered online, too. Apps like Slack take the pressure off email, and they're a great way to foster informal chatter between team members. Re-introduce the spontaneity of meeting someone new with integrations like Donut, which randomly matches people from across the organization for a remote coffee together.
Boost Productivity via Real-Time Collaboration
We got our cheerleading routine for asynchronous communication out of the way earlier, now's the time to talk about when real-time becomes really useful.
Say you're scoping out a new project and you could really use a diverse range of perspectives on the ideas shared so far. Using tools like Google Workspace or Dropbox gives everyone access to the same live document, making it easy to exchange ideas without getting lost in version control.
It's no surprise that Dropbox saw a rise in adoption and usage in 2020, and the team there is now using insights on the shift to hybrid remote to inform its product roadmap. It's also interesting to note that the company has gone remote-first but will be reopening office space as Dropbox Studios primarily for in-person collaboration. The hybrid remote model at its best.
Understand Sentiment to Inform and Drive Strategy
Happy employees are more productive and more loyal, but it can be hard to get a handle on what people are thinking and feeling from a distance. That's when an enterprise discussion management tool comes into its own.
With a tool like ThoughtExchange, you can quickly check in with your distributed team, provide an unbiased space for innovation, and keep track of the conversations that matter. Unlike a survey tool or a poll, an Exchange begins with an open-ended question that your team submits responses to anonymously.
Those responses are visible to everyone involved and are rated by participants so that the most popular ideas rise to the top. Our anti-bias technology ensures that ideas are rated on merit, rather than who shared them. The result? You get to use real, unfiltered insights from across your team to build and execute a strategy that reflects the market and has buy-in.
The future is hybrid remote
The statistics don't point to a "return to normal" anytime soon. The future is being reimagined before our eyes, and remote work options are here to stay. Research recently found that as much as a third of workers would turn down an offer for a fully in-office job.
If you don't adapt for hybrid remote teams you'll lose out on those candidates––along with everyone outside of your strict recruitment catchment area. In short, you'll miss out to the competition. Because with companies realizing that hybrid remote helps to "increase agility and resilience, drive competitive differentiation and save money", you can bet that other leaders in your sector are choosing it.
So, what are you waiting for? Head to our next blog post in the series, 3 Steps for a Hybrid Workplace Your People (and Profits) Will Love, for more information on getting started.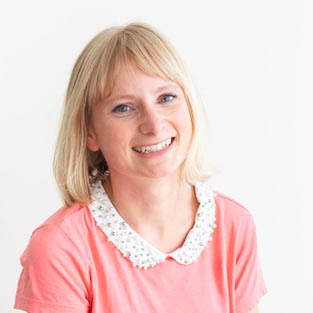 Clare Morrison-Porter
Born in London (UK), Clare now calls BC her home. After a stint spent marketing folding bikes, she took on new biz for an agency before landing in the heart of Canada's tech scene. Today, she writes for companies including Google Cloud, Hootsuite, and ThoughtExchange.