Using the ThoughtExchange enterprise discussion management platform, we connected with 300 Fortune 1000 Revenue Leaders from across the continent to find out what obstacles to growth they were facing in 2021.
One of the first things to break in the remote workplace was strategic alignment. All of our existing systems, primarily based on in-person meetings, were suddenly defunct. So not only did the go-to-market strategy need to change overnight to accommodate remote selling, but leaders needed their teams aligned and ready to execute on new strategies right away to maintain momentum.
The revenue leaders we connected with ranked these thoughts highly:
"Making sure that our go-to-market strategy is effective and that my team is all pulling in the same direction with it. Getting people connected in the same direction when we're all remote makes things a bit trickier."
"How to gain alignment on strategy for the sales team. Some of the team don't seem on board with what we have rolled out."
There are a couple of facets to this problem: getting feedback from your team on what they need to align with your new strategy and solving their challenges as they come up to maintain alignment.
What's working, and what needs to be fixed?
First, let's look at it from a stakeholder's perspective—Who was included in the planning process for the go-to-market strategy? Was it a top-down decision, with information cascaded down to your sales teams, or was it a collaborative effort that included voices from the field?
It's easier to get support from people who are included in the process from the beginning. That support translates into better innovation and strategic alignment, and better organizational health overall. McKinsey notes that "the healthiest companies emphasize bottom-up innovation powered by employee contributions."
So in the initial stages of setting your strategy, ask your teams what they feel is working and what they think needs to be fixed. That way, your strategy is more likely to meet their needs, and it will be easier to gain alignment and spark motivation to reach your revenue goals.
What challenges or obstacles are you facing?
It's one thing to get people on board with a new strategy and entirely another to keep the momentum going as they take it to the field. They'll likely face challenges in executing your strategy, and if you know what those are as they come up, you'll be able to help solve them before they become a roadblock.
The most significant factor here is regular communication. It's time-consuming, but it's necessary to build a robust and agile strategy. In addition, you may find that several of your team members are facing similar challenges. Bringing them together for collective problem-solving will make tackling their challenges that much easier.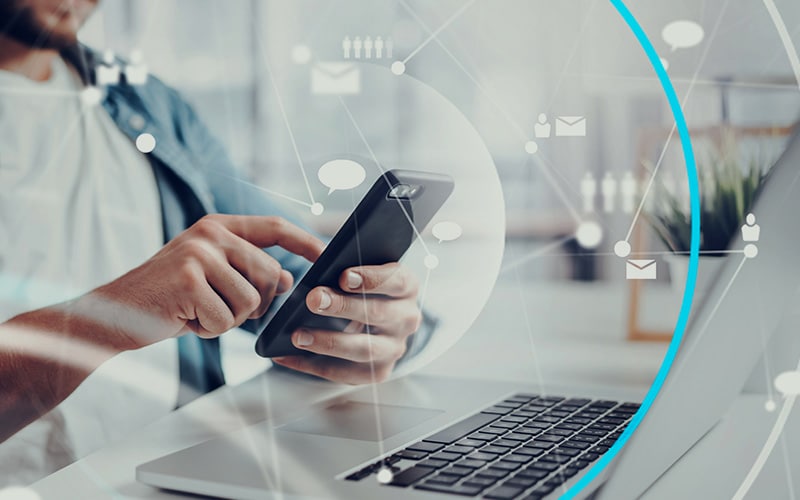 Build and validate your strategy with team insights
Many of our customers use ThoughtExchange to inform their strategic direction, keep their strategy agile, and maintain alignment throughout the quarter and year.
Our platform provides an unbiased, anonymous space for your team to share their ideas and challenges. It takes the pressure off participants who aren't comfortable speaking up and levels the playing field for those who tend to dominate the discussion. As the leader, you know you're hearing their honest thoughts, and you're able to surface valuable insights that you might otherwise miss.
Run an Exchange in the early stages of setting your strategy, in a kick-off meeting, or even before that. Our analytics make it quick to synthesize your data into clear, actionable points that will ensure your team supports your strategy and has what they need to execute on it.
Stay ahead of emergent problems and spot gaps by running a regular cadence of Exchanges with your team as the strategy rolls out. Your team has the opportunity to rate each other's challenges, so the most pressing issues rise to the top, showing you what you need to address as it comes up—and before the problem gets too entrenched.
Celebrate your team's wins. We do this regularly because not only do we learn from each other's successes, but we keep the momentum going by identifying progress as it's made.
ThoughtExchange is one tool that can help you both gain and maintain your team's strategic alignment, helping you be more agile and successful as their leader.
Use case: Quarterly Business Reports
Your Quarterly Business Reports will benefit from a regular cadence of Exchanges with your sales team. You can quickly gather data with our Align Strategy modules in the Exchange Studio to surface the obstacles your team encountered over the quarter, showcase their winning tactics, and uncover their resource needs for the next quarter. You'll be able to gather valuable data more quickly and download your Exchange results as slides for your QBR presentation.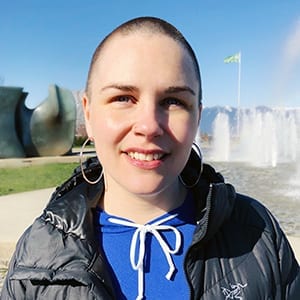 Meghan MacRae
Meghan was raised by an English teacher, thus she found a way to incorporate her instinct for grammar and spelling into her career. She honed her corporate writing skills in clothing companies and the music industry, and brings a passion for creativity and playful wordsmithing to her work at ThoughtExchange. When she's not crafting language that brings people together, she's reading a thesaurus, playing Uno with her kids, cooking and singing and dancing, and collecting vinyl and art.