From client to convert: Dessalen Wood joins ThoughtExchange as Chief People Officer
When she became a ThoughtExchange client, Dessalen Wood discovered an uncommon intersection of her passion for people with the technology space.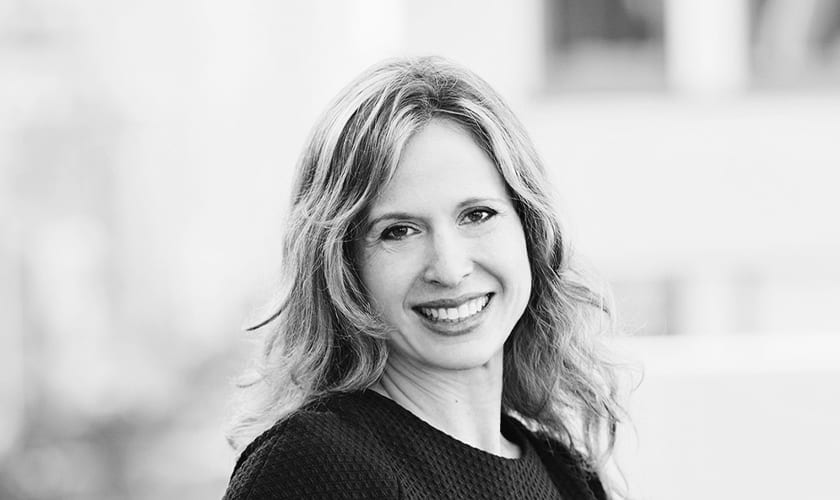 When she became a ThoughtExchange client, Dessalen Wood discovered an uncommon intersection of her passion for people with the technology space.
For the past two years in her role as Vice President of Talent Development at Cineplex Entertainment, Wood used ThoughtExchange more than 50 times to talk with teams about everything from diversity to onboarding and product innovation. She also spent time on conference stages sharing her passion for that work with other human resources professionals.
When an opportunity came up to join the ThoughtExchange team, Wood took the plunge and signed on in the newly created role of Chief People Officer.
"In ThoughtExchange, there's this rare alignment between technology and humanity," Wood says. "Not many companies do what ThoughtExchange does and are at the same time so excited about the kind of people development work I do. It's such a natural fit."
Wood comes to ThoughtExchange after nearly 10 years at Cineplex and a 20-year career as an innovative HR executive, speaker, and coach with blue-chip North American organizations like Reitman's Canada, Hudson's Bay Company, The Children's Place and The Disney Stores.
While her decision to leave Cineplex wasn't an easy one, in ThoughtExchange Wood saw a chance to have a new adventure that she couldn't pass up.
"I see so much possibility for real, honest conversations that are inclusive and not weighted by bias or hierarchy. It's a truly unique opportunity to join a company innovating and influencing in the space I care so deeply about. I simply couldn't pass this up."
"Anyone who connects with Dess in person or on stage immediately understands why I'm so excited about the passion, intelligence and vision she'll bring to the ThoughtExchange community in the years to come," says ThoughtExchange CEO, Dave MacLeod.
As she digs in here at ThoughtExchange, Wood will be contributing through her role in multiple capacities.
"I'm excited to support the growth of the company from an HR perspective and also to get the message about ThoughtExchange out to my peer group at conferences and events," she shares. "The core messages of ThoughtExchange are the same ones I have been delivering to my tribe of leaders and peers for years, in my work as a facilitator, speaker, and coach.
"I'm also looking forward to influencing the direction of the product itself. I can take what I've learned and what I'm hearing from my peers and use that to influence the platform to better-support people like me and the kind of work I've been doing for the past 20 years."
One week into the job, Wood says she's amazed by how open to this kind of input her new team has been.
"It's really exciting to see people's appetite for feedback and change here," she reflects. "Companies often talk externally about being open to change and new ideas. But internally, that's not always the case. The genuine openness and excitement here at ThoughtExchange is electrifying!"
Wood will be a featured speaker at our Transform & Empower People Intelligence Summit™, happening in Toronto on May 15-16, 2019. Learn more about the summit here.