While the future of work has been evolving for years, the Covid-19 pandemic accelerated this colossal shift. Through lockdowns and social distancing, we quickly found out that not only is it possible to work from home, but it can be beneficial to both organizations and their employees.
However, not all roles can be fully remote—and not all employees want to work from home 100 percent of the time.
The solution? A hybrid workplace model. According to recent research conducted by Accenture, 83 percent of workers say that they prefer this kind of arrangement. This increasingly popular model consists of a mix of employees who work in a physical office and those who work from home. Ideal, in theory, the hybrid workplace model gives employees flexibility and choice while maintaining productivity and work-life balance.
→ Download Now: The Essential Guide to the Hybrid Workplace
However, there are many factors to consider when trying to implement this kind of working structure successfully. In this post, we'll consider the pros and cons of a hybrid workplace, plus explore ways technology can make this transition as streamlined as possible.
The Pros of a Hybrid Workplace
Lower costs for both employers and employees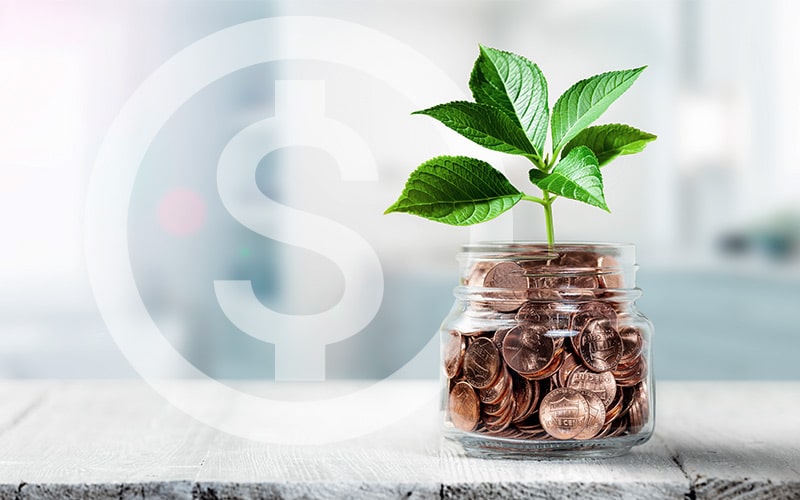 When there are fewer people in the office on a daily basis, organizations can reduce costs due to a number of factors. For one, if most employees are in-office just two to three days per week, workplaces can move to a hot desk model, where workers take whatever open desk is available rather than having an assigned seat. Since fewer individual desks are required overall, businesses can move to smaller spaces and cut down on rental expenses.
Besides compensation, real estate (rent, management, maintenance, utilities, etc.) is the biggest cost category for businesses. According to one McKinsey study, organizations can save as much as 30 percent on their real estate costs by switching to a flexible workplace model. In addition to real estate costs, if an organization regularly provides snacks and coffee to their employees, they're able to cut down on their food and beverage bills as well.
Besides cost savings for employers, employees also save some money thanks to a hybrid workplace model. As certified financial planner Jason Heath says, "Many people will drive between 5,000 and 10,000 kilometers a year for work, representing savings between $3,000 and $6,000 for commuting alone [when working remotely]." While hybrid models might not see savings quite this big, less commuting will undoubtedly contribute to financial savings for workers.
Greater work-life balance for employees
Being stuck to a desk for eight hours a day, five days a week, isn't exactly conducive to a healthy work-life balance. With a hybrid workplace model, employees can create a schedule that works for their individual circumstances and needs.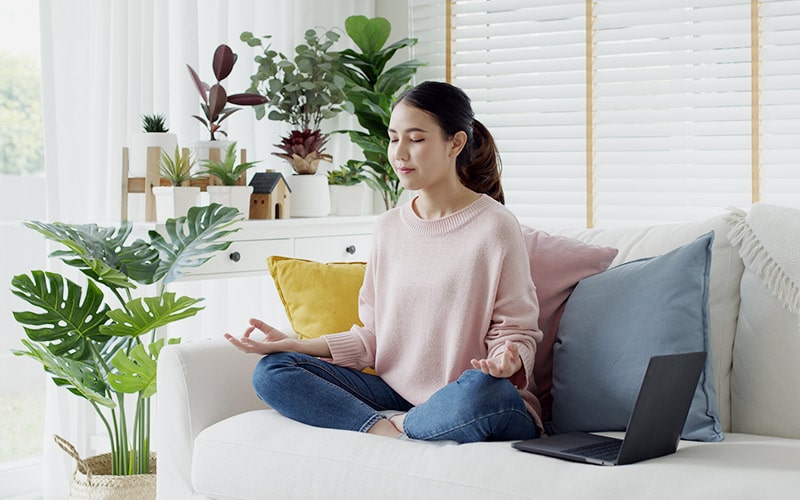 Some workers might need to go for a mid-day jog to fight off the afternoon slump, while others might have to leave early to pick up their kids from daycare. Certain people may find they're most productive in an office environment between 7 am and 3 pm rather than the traditional 9 to 5. A hybrid workplace supports all of these team members to ensure they can organize their time in a way that benefits their overall well-being.
A flexible working model is especially beneficial for team members with disabilities or other health needs when it comes to work-life balance. Commuting every day, attending energy-draining meetings, and coordinating and attending medical appointments can be difficult for people with disabilities when the expectation is to be in-office for all of their working hours. With a hybrid working environment, employees with disabilities have the flexibility to come in when they wish.
Suppose an employee determines that they are unable to be present in-office. In that case, a hybrid work model ensures that any collaboration tools, processes, and technologies are already in place, ensuring the team member(s) aren't singled out. If they're having a tough day or are experiencing low energy, they simply join the other team members who are also working remotely that day.
Improved employee retention
Nicknamed "the big quit", we're amid a mass exodus of employees from their previous jobs. One of the main reasons? Businesses that aren't embracing flexible working solutions. Polls show that more than 40 percent of office workers would rather leave their current jobs than give up remote work, with a whopping four million Americans quitting their jobs in April of 2021 alone.
A hybrid workplace model improves employee satisfaction and work-life balance. Employees who don't have to commute save money and have more time to spend doing the things they love, quality of life improves with more time to spend with family or on their well-being, and the hours the employee does work tend to be just as productive (if not more). The employee is happier, while the employer doesn't need to spend resources recruiting and onboarding a new employee. It's a win-win.
More creativity
The introduction of flexible work models encourages coworking spaces, open-plan offices, and hot desk environments. Team members can share ideas more freely with no one tethered to their desks and fewer physical barriers separating workers.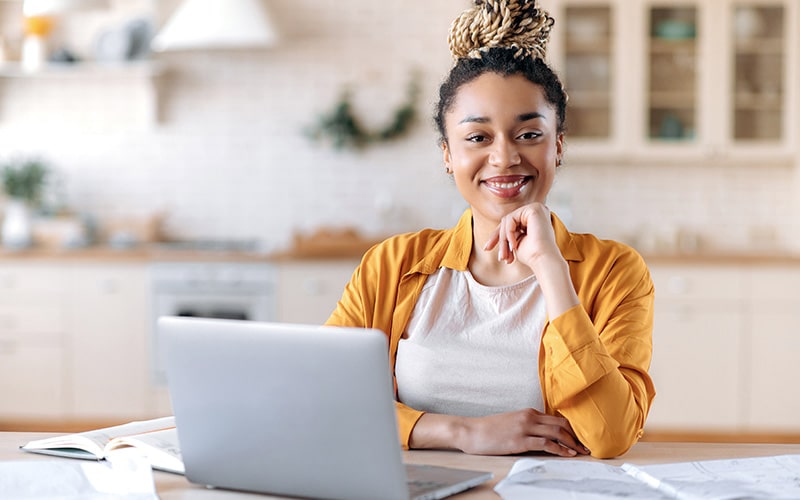 Another way the hybrid work model enhances creativity? It gives people time to think and ideate. Everybody has a different method for brainstorming and strategizing, and this flexible work model means they're able to set aside the time and the location where they can do so best. Some people come up with their best ideas while walking in the woods, while others are most creative when under pressure in a noisy office. The hybrid work model leaves plenty of room for both.
The Cons of a Hybrid Workplace
Feeling left out
If you've ever missed a legendary team lunch, you know just how real workplace FOMO is. A hybrid workplace model can magnify this feeling. Remote employees will miss out on side-of-desk conversations, water cooler chats, and yes, team lunches and hangouts that their in-office colleagues are privy to.
Besides being a hindrance to the social aspect of work, missing out on these relationship-building interpersonal interactions can negatively impact the actual work being done. Employees that have shared positive social exchanges are more likely to work better together. They're able to chat freely and honestly, without worrying about any awkwardness or breaking the ice.
Collaboration difficulty
In an unsuccessful hybrid workplace, some employees may find it tough to collaborate. Running brainstorms and meetings where some people are in the physical meeting room and others are calling in via a conference call tool such as Zoom leads to a certain us versus them mentality. Those in-office may feel that those at home have it easier and are working less, while those at home may feel left out of conversations and events taking place in the office.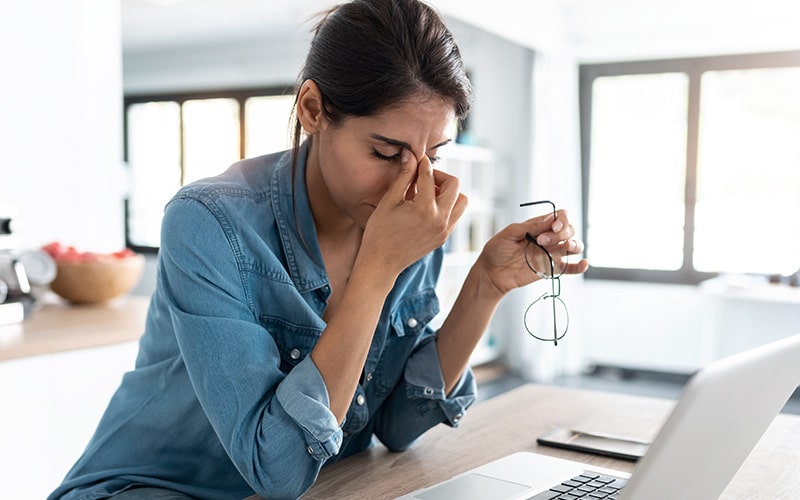 Not only that, but communication can be difficult during brainstorms and meetings when the attendees are a mix of remote and in-office workers. Those calling into a meeting might find it tougher to speak up and share their thoughts when a conversation occurs in person.
Possible burnout
With the division between at-home and in-office workers, businesses may see higher levels of burnout amongst employees. A recent McKinsey survey found 49 percent of office workers say they are feeling burnt out. Mostly remote employees may feel that they need to work harder and for longer hours than their in-office colleagues.
With a workplace that's either fully remote or fully in-person, clear expectations apply to every employee. However, a hybrid model can cause subtle but noticeable discrepancies between employees' expectations depending on their working location. To curb this, organizations need to foster a culture of trust that focuses on the actual work being done rather than optics and visibility.
Proximity bias
While it might seem that a hybrid working model would mean fewer office politics, unfortunately, that isn't necessarily the case. Enter proximity bias.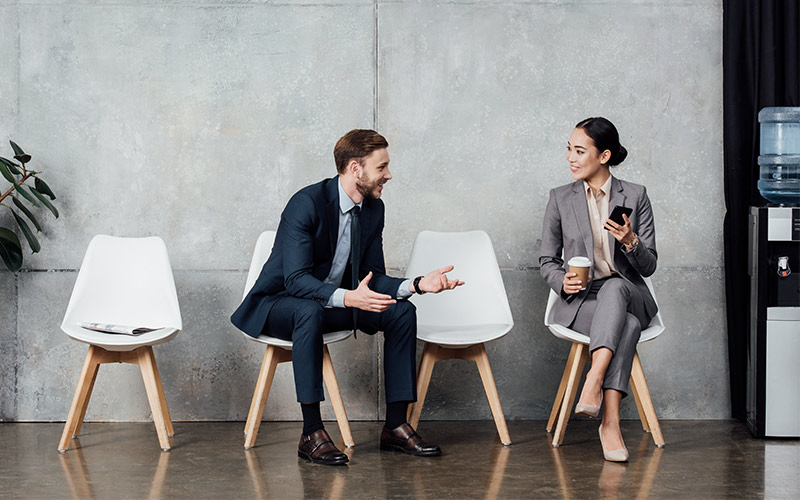 As we explain in our previous post, "Proximity bias is the idea that employees with close physical proximity to their team and company leaders will be perceived as better workers and ultimately find more success in the workplace than their remote counterparts."
According to Brian Kropp, Group Vice President and Chief of HR Research at Gartner, one of the key dangers of proximity bias is unequal employee treatment. Employees who are in the office more—and, for example, can strike up a daily chat at the coffee machine with the CEO—are more likely to receive promotions and other career benefits over their remote colleagues. Employers need to level the playing field and hear from remote workers regarding planning and strategy to avoid this misguided phenomenon.
How Collective Intelligence can make the transition smooth
Wherever your employees are working, it's important to have the right business tools to encourage a productive and collaborative environment. With smart technology in place, both remote and in-office employees can work together without any major roadblocks.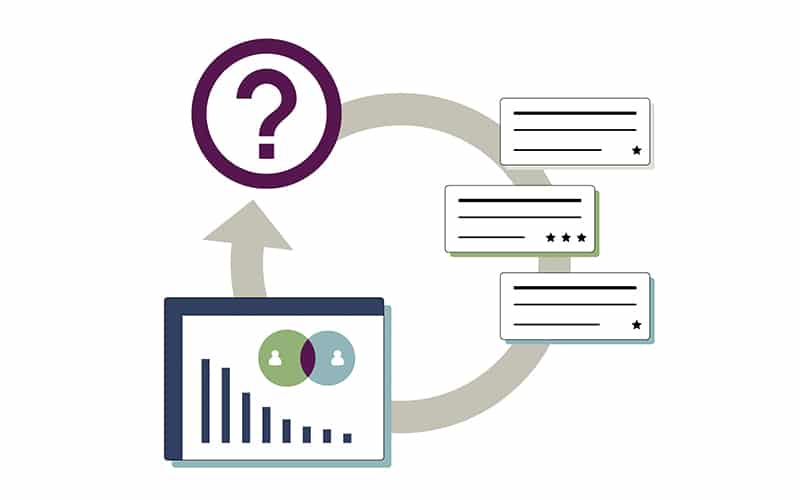 A tool such as ThoughtExchange can help with this process. Firstly, all employees have equal space to share their thoughts and ideas. This helps with not only feelings of equality but addresses the issue of proximity bias, as discussed above. An enterprise discussion management (EDM) platform like ThoughtExchange asks team members an open-ended question, lets them answer anonymously, and then organizes the answers according to rankings from their colleagues. Rankings are determined based on merit rather than social standing or seniority, virtually eliminating bias.
For example, you could ask employees, "What challenges are you experiencing when working with team members in different locations?" or "What one thing would you improve when it comes to your current working schedule?" Not only are you giving everyone a chance to be heard, but you're gathering valuable insights that can have a major impact on the successful implementation of your hybrid workplace model.
As the pandemic has shown us, it's possible to give employees flexibility and work-life balance without giving up productivity, creativity, or loyalty. However, a transition to a fully hybrid workplace model requires careful planning and strategizing to implement effectively. With the right technology as a foundation, organizations can prepare for a successful post-pandemic future.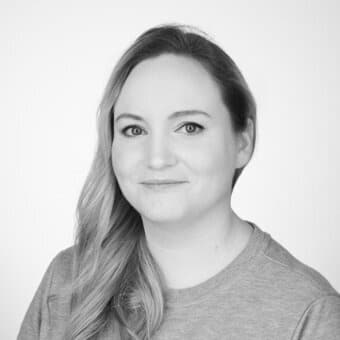 Dara Fontein
Dara is a copywriter and content creator born, raised, and currently based in Vancouver, British Columbia. She's written for companies including Hootsuite, lululemon, Article, and ThoughtExchange. When not playing around with words, Dara can be found updating her cat's Instagram account and wandering the aisles of home decor stores.