Organizational change gets a bad rap. Leaders dread it, employees resist it, and few enjoy it. But change is critical to survival in business today.
Externally, market change is happening at an unprecedented pace. Organizations that can ensure the adaptability of their people, processes, and technologies will take the speed of change in their stride and be ready for whatever the future holds.
→ Download Now: How to Gather Effective Field Intelligence in the Digital World
Why is the Speed of Change Accelerating?
Advances in technology are driving digital transformation and accelerating the speed of change across every industry. AI and machine-learning technologies, for example, help us select which shows to watch on Netflix or what to add to our shopping baskets on Amazon.
These technologies create consumer demand for similar experiences in all aspects of our lives which, in turn, accelerates change in industries like banking, retail, consumer packaged goods, telecoms, and so on.The pace of change is also accelerating due to the increased incidences of disruptive events. COVID-19 taught us how fast organizations can change in the face of adversity. There will inevitably be more lessons like this as external factors like climate change disrupt the status quo for organizations over the next few decades.
Why Speed of Change Matters
At the heart of every successful change is speed. Organizations that are agile enough to get things done fast and well—despite organizational structure or remote workforces—are the ones that excel at change. These organizations are typically adept at removing boundaries to streamline decision-making, remove red tape, and empower middle management.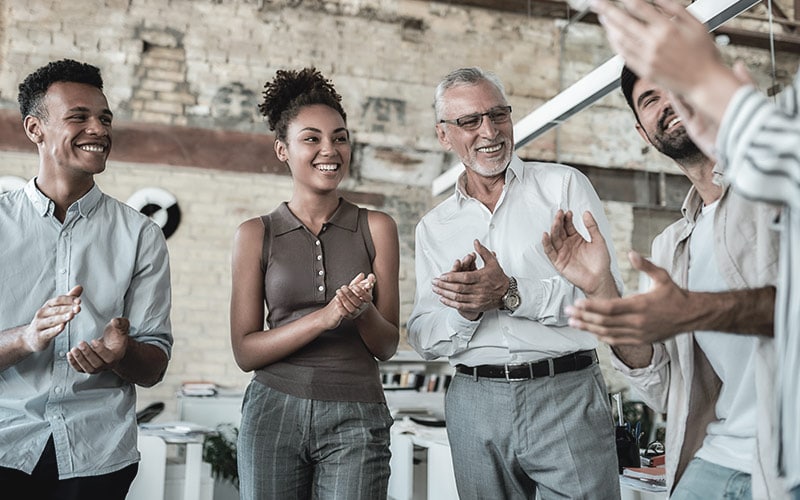 According to McKinsey & Co., organizations that accelerate their pace of change will see powerful outcomes, including greater customer responsiveness, enhanced skills and capabilities, better performance in terms of cost-efficiency and revenue, higher return on capital, improved organizational health—and even a greater sense of organizational purpose.
The above isn't an exhaustive list, nor are the outcomes inevitable. While the need to increase the speed of change is clear, a survey by CRN found that only 21% of senior IT leaders and professionals believe that they are more capable than their competitors when it comes to change.In a recent blog post on transformational change, we discussed how people are often one of the biggest roadblocks to change. You can invest a huge amount of time and money in redesigning processes or implementing new technology, but the speed of change will stall if your people aren't on board.
Inclusivity Can Accelerate the Speed of Change
Change can create fear, doubt, and insecurity among your employees and must be well-managed to ensure success. As George Bernard Shaw once wrote, "Progress is impossible without change, and those who cannot change minds cannot change anything."
In order to change minds at your organization, it's vital to include people in the change planning processes—and throughout the change management process. Develop and communicate a well-defined strategy that explains the approaches you are taking to change and the top-level, departmental, and individual goals you are setting.
Continually reinforce your rationale for the changes and involve your people in all phases of change discussions and planning, so no one feels left behind. Provide mandatory personal and skills development to all employees, so they're ready for whatever the change holds in store for them. By doing all of this, you create a culture of agility and develop organizational adaptability to handle any pace of change.
How Technology Can Facilitate Change
A successful and inclusive change management process requires reliable tools for efficient communications, collaboration, and enterprise discussion.
While it may not be the first thing that comes to mind when you consider change management, enterprise discussion management software is a critical piece of your change management technology stack—especially if the speed of change is a factor.
Companies like Cineplex and McDonalds use it to quickly engage multiple stakeholders, teams, and leaders for a holistic view of their business challenges and opportunities.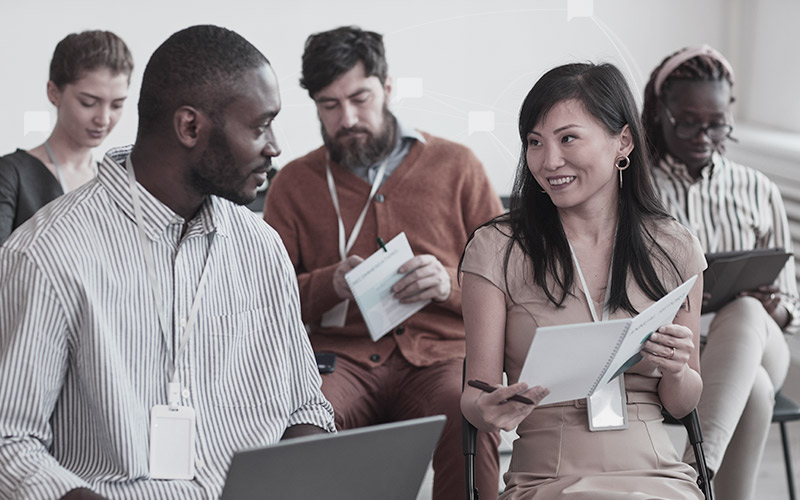 By using an enterprise-grade platform like ThoughtExchange, you can involve your team or entire organization early in the change process. The platform allows you to communicate the need for change, explain the rationale, and include everyone in the change planning process.
By creating an Exchange, you can ask open-ended questions or provide context for the change initiative to spur ideas and encourage collaboration. Participants anonymously share their answers and objectively rate each other's responses and ideas.
The platform has lots of tools to help you map out, schedule, set deadlines for submissions, and analyze results, so your projects can stay on track and keep up with the pace of change required for success.
Enterprise discussion management can make a massive difference in facilitating change, gauging opinion, involving employees, and gaining grassroots support for your change efforts.
If you're seeking to increase the speed of change at your organization, ThoughtExchange is a strategic part of your change management toolkit. Learn hear how leaders use the platform to gain unbiased, critical insights and ideas to accelerate the changes needed to drive their businesses forward. Get in touch!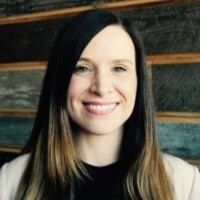 Catherine Daly
Originally from Dublin, Ireland, Catherine is a professional writer based in Vancouver, B.C. She holds a bachelor's degree in journalism (for passion), a master's degree in marketing (to pay the bills), and has over 15 years of experience working with big tech brands like Adobe, Hootsuite, HP, Oracle, PayPal, and ThoughtExchange.