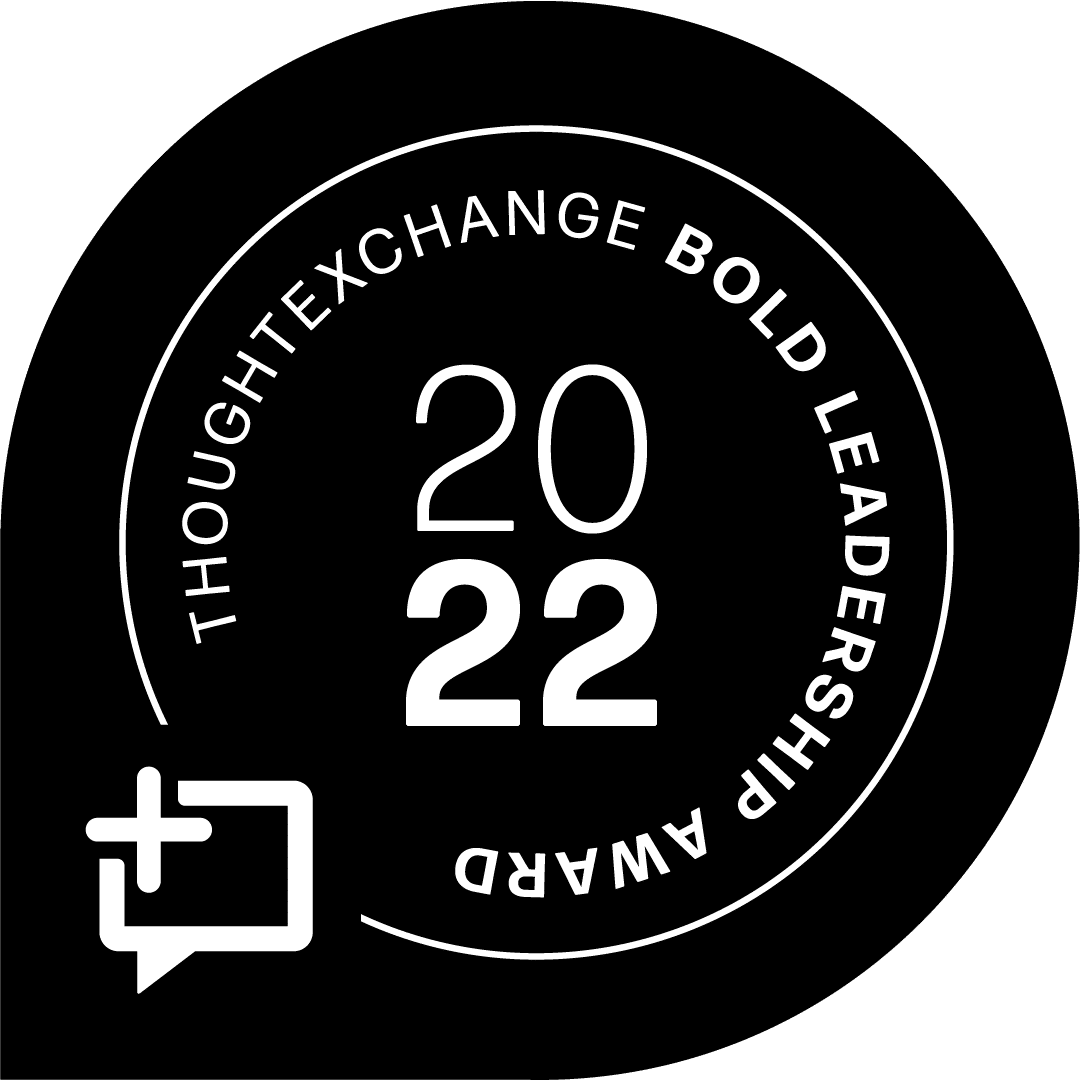 ThoughtExchange 2022 Bold Leadership Award Winner
Michael Gomez, Ed.D., Saddleback Valley USD
For making a meaningful impact by using ThoughtExchange to gather diverse perspectives and ensure the presence of an authentic community voice in district plans.
With employees spanning regions, languages, cultures, and market dynamics, International SOS's Group General Manager of Client & Commercial Services Melanie Haynes' engagement strategies must access and accommodate diverse perspectives. She must identify where her account managers' needs differ and align to make the best decisions. Melanie is based in the UK, while her team members are spread across all seven continents.
"I have a global remit, with many disparate people working in sales offices across all continents. I need to stay close to those individuals and understand their needs in their roles."
International SOS's market is constantly in flux—it needs to be agile and ready to pivot as global market conditions change. Whether it is global pandemics like SARS or COVID-19, or international events like the Ukraine conflict, International SOS has to adapt to the market and provide health, safety, and security assistance to its clients.
"As a company, we're constantly horizon scanning, seeing what our market needs and evolving to meet those needs. Because of this, we expect our people to change rapidly and quickly."
A company is only as agile as its employees, so it's crucial to find effective ways to engage employees and align them on the changes happening across the company.
Why surveys weren't cutting it
Traditional engagement technologies were missing the mark for Melanie. Surveys didn't allow for open dialogue with her teams and were too inflexible to gather nuanced feedback.
ThoughtExchange Tip: Use Exchanges throughout the strategic planning process to inform, refine/align, execute, and measure your strategic plan.
"We were using ​​traditional surveys to try and get feedback about how employees were feeling about things, but those surveys are quite rigid in many respects."
Melanie found that with traditional surveys, she was encountering bias:
Question bias: "I wasn't aware of some of the questions I should be asking because I had a blinkered perspective."
Leading questions: "I was asking questions in such a way that I could get a pre-drawn conclusion."
To support International SOS's sales teams, Melanie needed an engagement platform that would allow for open dialogue with her account managers. She wanted to be able to validate decisions while empowering her employees to share their needs and perspectives with her.
Why she chose ThoughtExchange
ThoughtExchange allowed Melanie to ask her teams open-ended questions and get her global workforce into one asynchronous, collaborative discussion.
"[Asking open-ended questions] shows a huge amount of respect for your employees. [Leadership] should be transparent. We should be able to discuss with our employees, be aware of their needs and concerns, and address them."
An Exchange is a perfect forum to facilitate candid group discussions and access employee insights. As participants read and rate each other's thoughts, they better understand their colleagues, where their priorities align, and may even discover ideas they hadn't thought of themselves.
"An Exchange isn't just a forum where people talk about what they don't have. It also allows people to say what is working for them and why. So there's a balance of perspectives, which can help other people find solutions to their own challenges."
ThoughtExchange at International SOS
Melanie uses ThoughtExchange to engage her employees, ensuring her decisions address their needs and have their support. To date, her use cases fall into the following three buckets:
Strategy: gathering feedback and aligning employees on strategy changes.
Performance: identifying sales process pain points to ensure her sales teams focus on spending time with their clients.
Culture: gathering feedback on adding menopause support to the employee life cycle.
By examining just four of her Exchanges, we can see how ThoughtExchange has ensured equity in Melanie's employee engagement, increased her engagement efficiency, and allowed her to make more effective decisions.
Ensuring inclusive engagement
Across the four Exchanges we analyzed, Melanie was able to gather insights from employees who represented:
15 time zones
7 continents
4 languages
6 roles
Using our Survey Questions feature at the beginning of each Exchange, she can overlay her data to see how different groups respond and identify areas of disagreement and common ground between participant groups with our Differences feature.
Including worldwide employees in one discussion means Melanie can access critical perspectives and ensure alignment across her diverse teams. Because an Exchange allows for participation across time zones and includes simultaneous translation in 133+ languages, it removes communication barriers between global team members.
In one Exchange, the top three thoughts were submitted in Japanese. The simultaneous translation feature allowed the group's English-speaking majority to easily read and rate these thoughts.

Besides reducing Melanie's need for international travel, engaging her employees using ThoughtExchange also saves International SOS time and money by drastically increasing their efficiency in gathering employee feedback.
Across the four Exchanges we analyzed, she garnered the following participation:
286 participants
266 thoughts shared
3,999 thoughts rated
18 thoughts rated per participant on average
Imagine that each participant interaction, represented by their ratings, was a five-minute conversation between two participants. It would take 214.5 hours, or 27 working days, to gather the data Melanie could access after just a few minutes of participation from each employee.
But the efficiency doesn't stop there. Our built-in analytics make sense of the conversation as it unfolds, so leaders and their teams can save days of analysis and mountains of paperwork.
"When you close your Exchange and go to your dashboard, so many of the analytics have already been done for you. Days of trawling through the responses, building a story around them, and building pretty graphs and slides to get your point across—all lifted. I can press a button and have my slides already produced for me to share with my executive colleagues. The productivity gain is massive."
Making more effective decisions
Inclusive conversations using anti-bias software? Check. Collaborative, candid discussions in a fraction of the time it usually takes? Check. Built-in analytics and reporting to save hours of data crunching? Check.
Using ThoughtExchange, Melanie can easily access the inclusive, bias-free data she needs to make supported decisions. Using participants' insights—and often their own words—she can pinpoint action areas and address their concerns head-on.
"The way we have been able to grow our Exchange participation is to always share back the results and make an action plan. Our teams see us take the top thoughts and deliver an action plan against those to close off that concern or address their need in that area. The more that we do that, the more people want to participate because they feel that we're listening and they have a voice."
The secret to effective decision-making is identifying the most supported actions. ThoughtExchange's randomized rating step involves participants in choosing the thoughts that resonate the most with them and their experience. This way, leaders get clarity on the actions their teams will support, regardless of how frequently they come up in the Exchange.
In one Exchange asking participants to identify the actions that would improve their sales calls, the most commonly mentioned theme was to include more agenda items. However, viewing the Themes by rating revealed that despite appearing at half the frequency, adding more time for collaboration was the most supported action.
Addressing leader hesitation
Traditional surveys allow leaders to control the scope of the feedback they receive and the direction of the conversation between leaders and employees. The prospect of asking open-ended questions raised some concerns for a few of Melanie's colleagues.
"Some people feel nervous about asking open-ended questions. Not because they don't want to hear the truth, but because they're worried about not being able to deliver on some of their employees' concerns—they don't want to disappoint their people."
She acknowledged their concerns but found that her teams understood where their organization's priorities lay.
"Because Exchange participants rate other people's thoughts, those thoughts that are not necessarily aligned with everybody sink to the bottom."
For the issues that she couldn't address right away, Melanie notes that people often need recognition that they have been heard.
"It's an opportunity for us to explain why we can't go in that direction—or currently can't go in that direction. And it's all right just to say, we've heard you."
"In any workplace, regardless of the culture, some people are quiet. Some people don't want to put their hands up. They don't want to be that person that says something. They're not sure if their perspective will be shut down. And they may be holding back a big impact and an important insight. It was the moment I realized that ThoughtExchange gives me access to everyone's opinion and voice."
She knows ThoughtExchange is an essential ingredient in transformative leadership. As a leader in a multinational business that prioritizes agility, she sees how ThoughtExchange has helped her connect with her global teams and ensure her decisions are supported across different markets.
"I recommend ThoughtExchange to everybody, inside and outside of my company. It's a great tool and really changes how people interact with their employees, especially disparate populations."
We highly value having a champion like Melanie Haynes at International SOS singing our product's praises. But it made us extra happy when she shared this with us:
"Many different stakeholders are coming to me now wanting to use ThoughtExchange, rather than me having to be the one knocking on doors."
Because if she's spending less time knocking on doors, Melanie will have more time to connect with her teams using ThoughtExchange.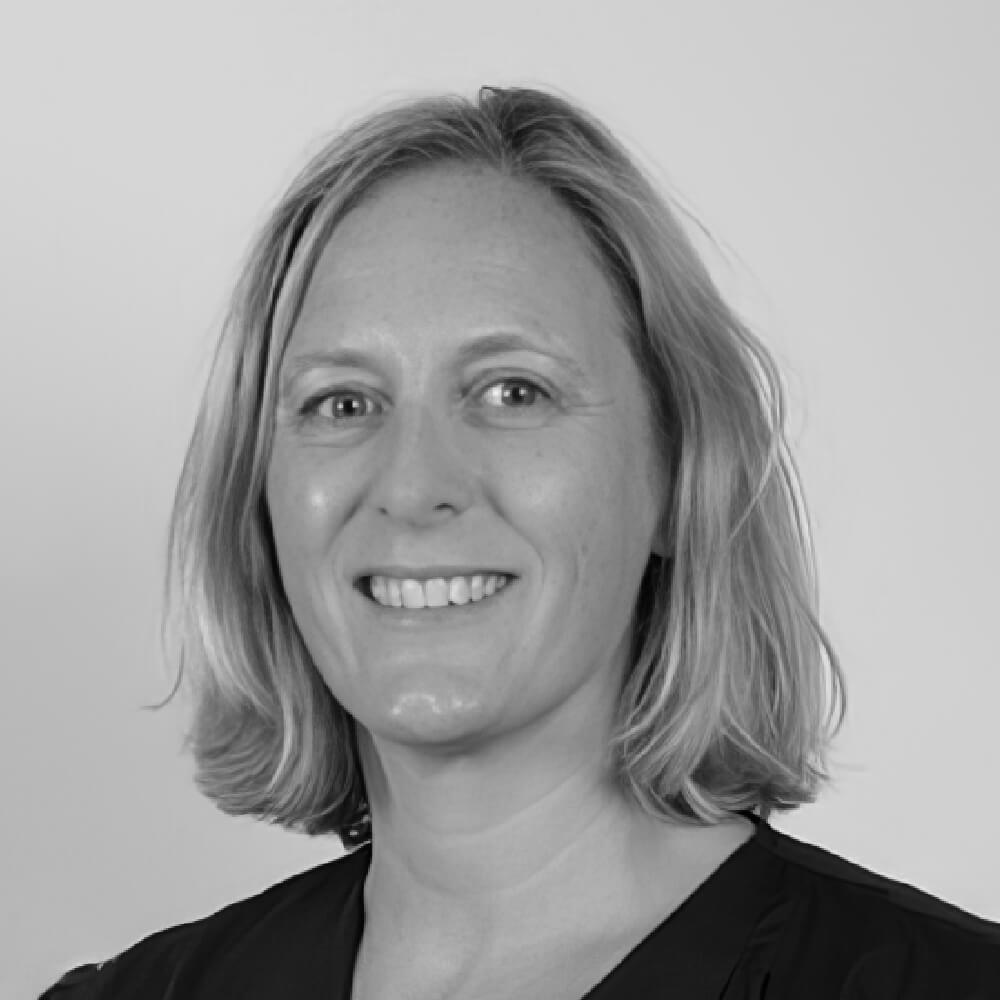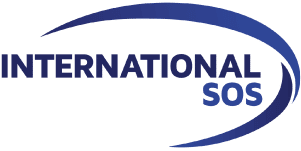 "I recommend ThoughtExchange to everybody, inside and outside of my company. It's a great tool and really changes how people interact with their employees, especially disparate populations."
MELANIE HAYNES, Group GM Client & Commercial Services, International SOS