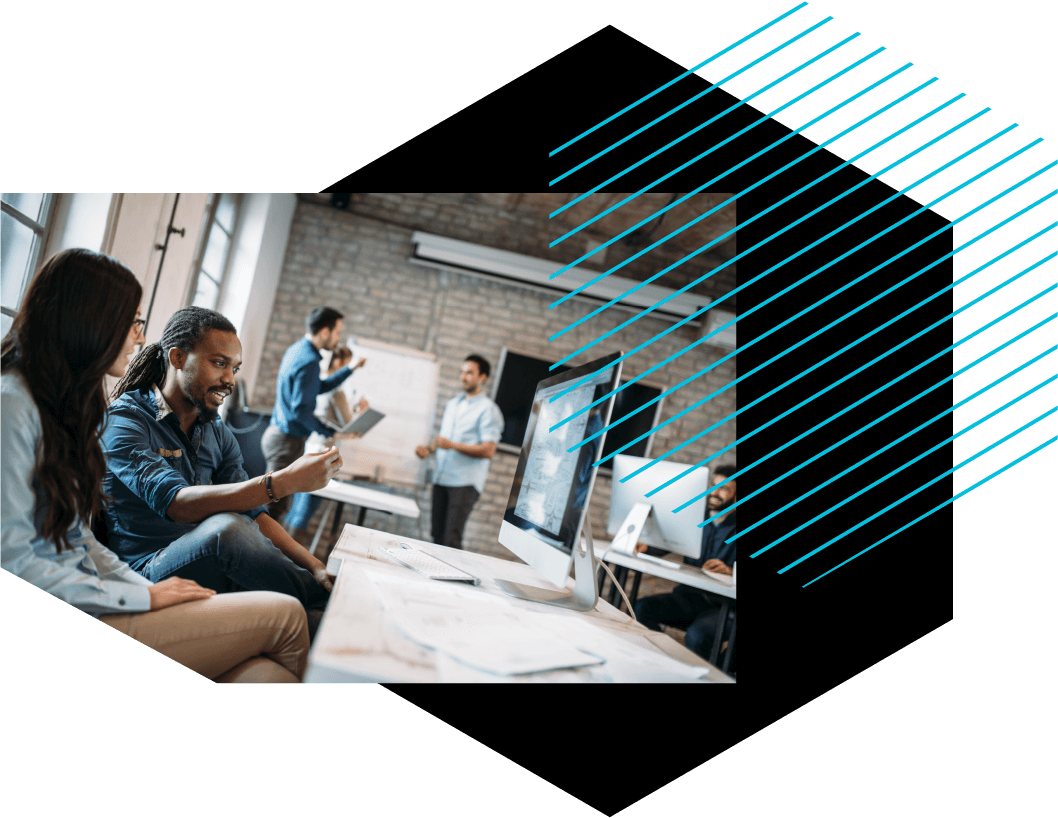 Talent & Culture Insights
Build a company culture that puts the competition to shame. Have the top talent banging down your door. Get out of the retention rat race with the world's number one anti-bias Enterprise Discussion Management Platform.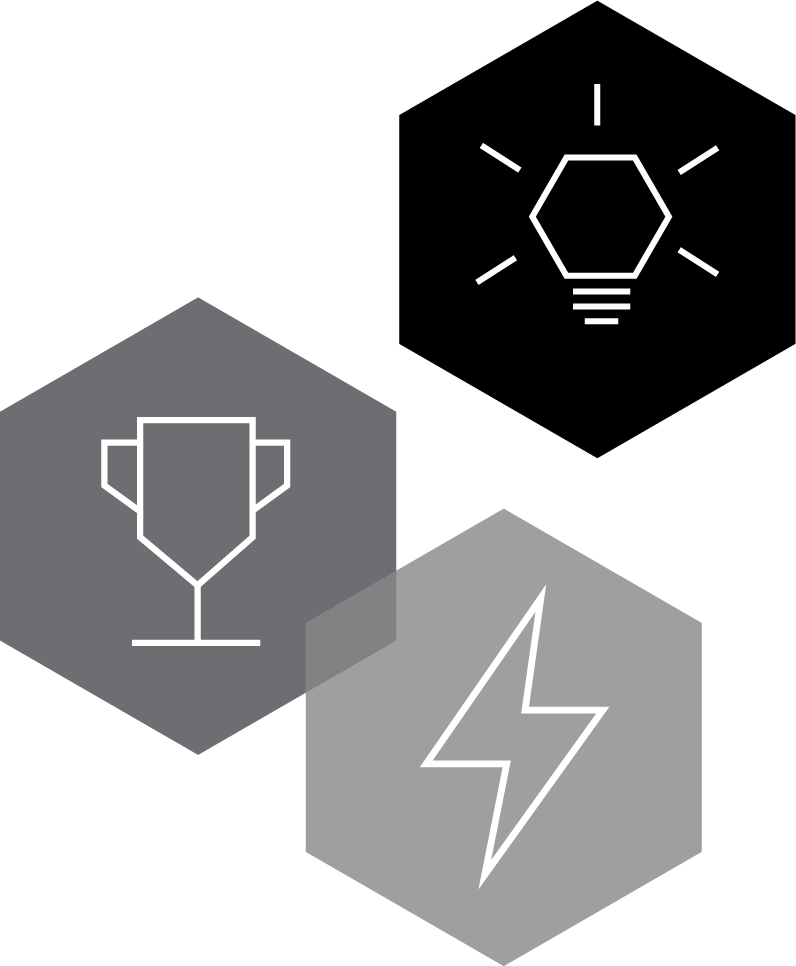 Worried about retention? Don't be.
Turn a problem into an advantage. ThoughtExchange helps you assess and streamline your retention efforts while setting your company culture apart from the competition.
Better Culture Insights
Easily evaluate employee experience and reveal hidden talent patterns.
Keep Top Talent
Develop effective retention strategies and reduce attrition with employee input.
Onboard With Ease
Onboard new employees quickly and sustainably by accessing team insights on day one.
WestJet improves employee experience with ThoughtExchange.
"We wanted to have a modern performance process that was built on employee input. And ThoughtExchange gave us that opportunity—that ability to ask our employees what they wanted, understand the key things they were looking for, and deliver on that."
Arlette Watwood
Manager, Talent Management, Performance & Employee Experience, WestJet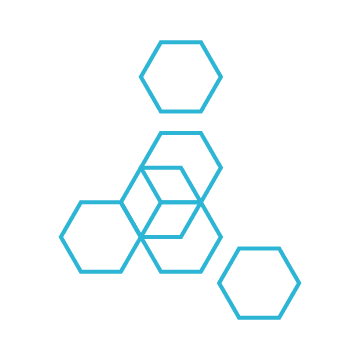 Tap into Collective Intelligence
ThoughtExchange applies collective intelligence and patented anti-bias technology to engage the entire field and provide leaders with the most realistic perspective on their business. Gather meaningful answers to time-sensitive, mission-critical questions faster than surveys or polls. It's the magic of a single discussion with hundreds, even thousands, of people — all at once.
Get our guide to better field intelligence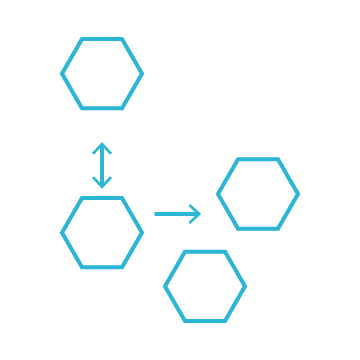 Access Real-time Insights
Gathering field intelligence doesn't have to be time-consuming, and you don't need to wait for that next pulse survey. With ThoughtExchange, you can source ideas and diagnose and solve problems at the speed of business. Run simultaneous conversations across your organization and capitalize on your network deployment.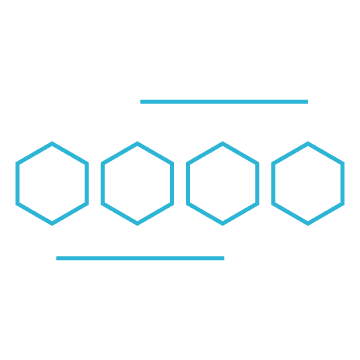 Align Your Distributed Teams
Better buy-in and performance comes from crowdsourcing ideas with your employees. And our candid sharing and patented anti-bias technology gives your organization confidence that everyone's ideas and perspectives are being considered equitably.
See 5 ways to achieve team alignment
Don't guess at what people will support.
Unlike pre-populated surveys, ThoughtExchange gives you access to what your people are really thinking when it comes to your people and culture challenges. With anonymous sharing, anti-bias technology, and sophisticated analytics, our platform takes all of the guesswork out of your decision-making.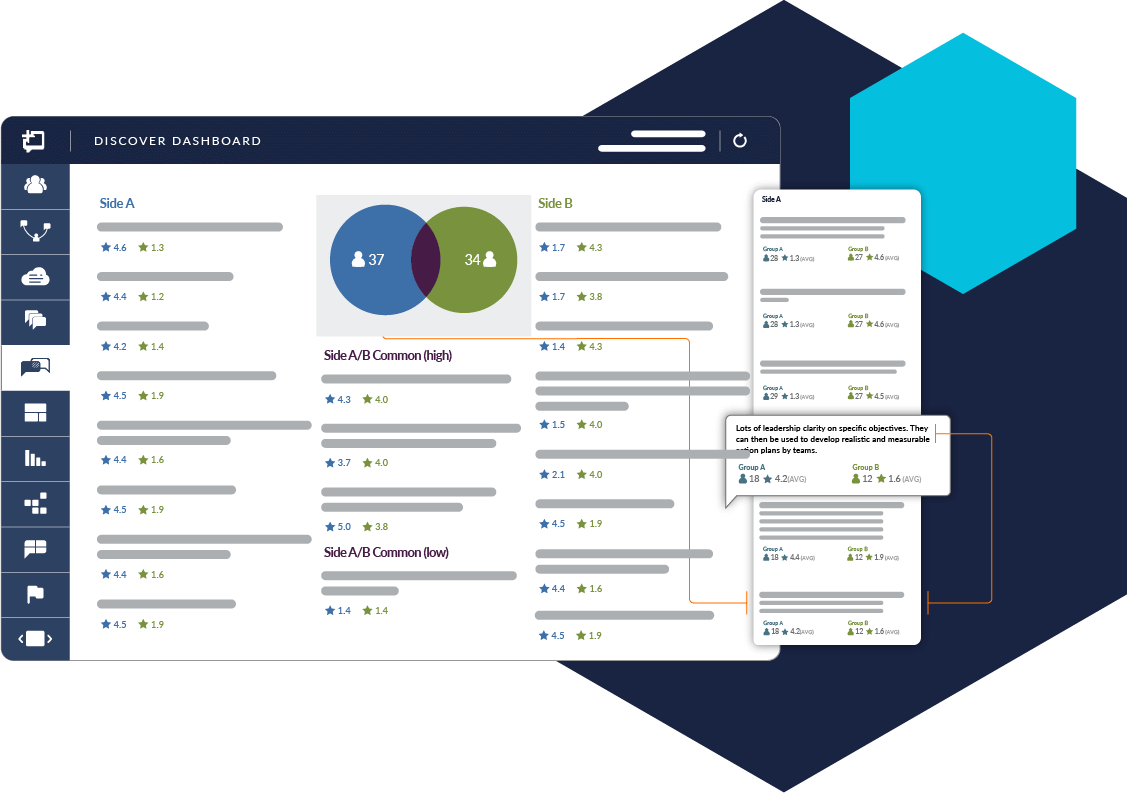 Make your people feel valued.
We make it simple to consult tens, hundreds, or even thousands of employees at once. Include a broader, more diverse range of perspectives in your decision-making—and ensure your people feel like their ideas matter. Help each person contribute fully to the business and live and work to their greatest potential.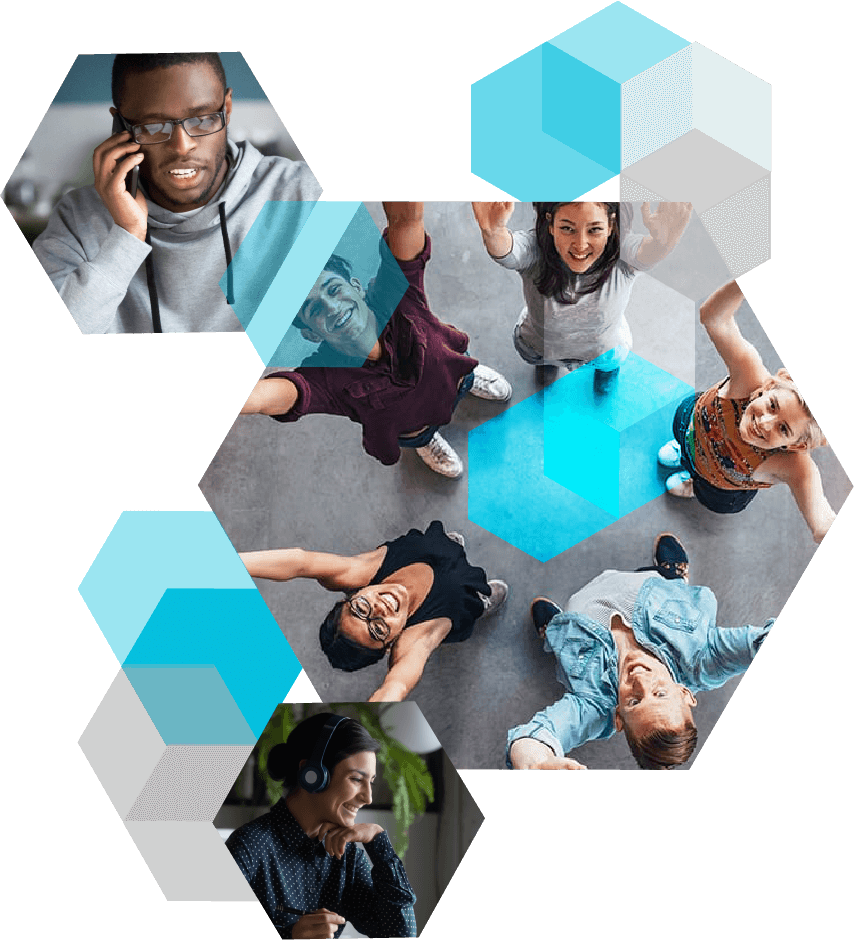 Be the company top talent craves.
Competing for top talent? Make sure the home team is happy. Build competitive advantage by demonstrating that you value people's unique perspectives. Develop a culture that truly cares and understands what the best talent needs—and acts on it. Co-create authentic employer branding with the people who bring it to life, and watch the talent roll in.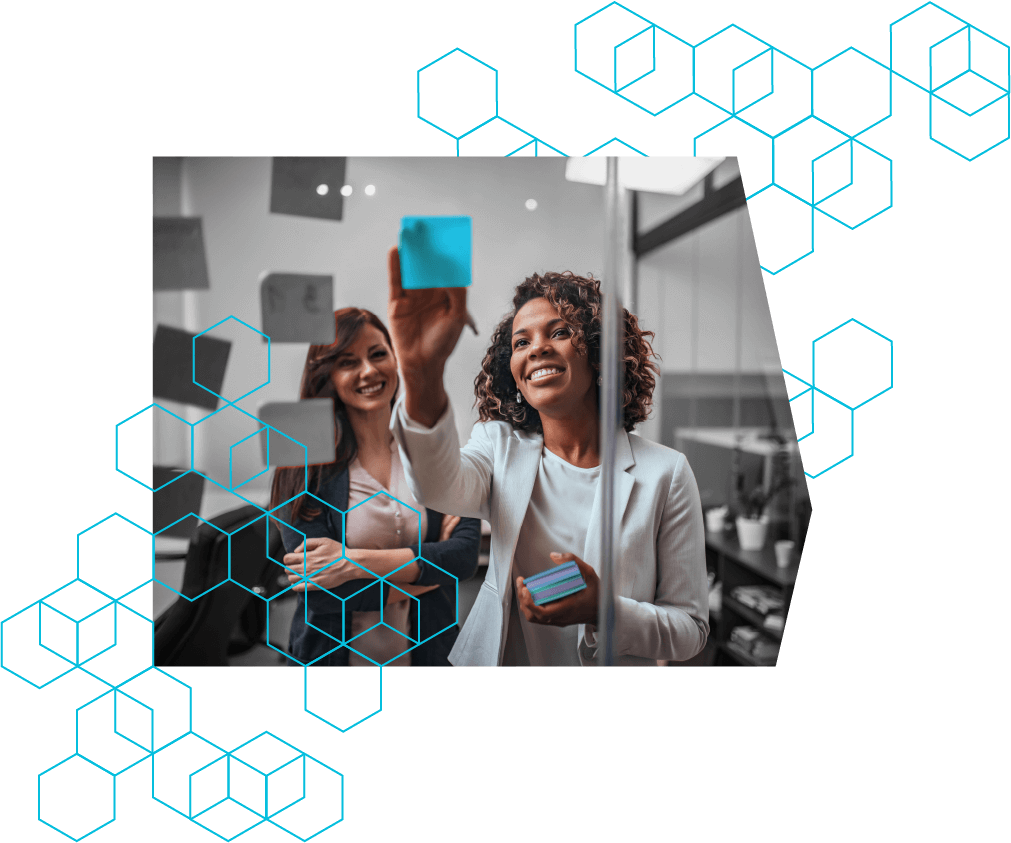 The Latest from ThoughtExchange
Every organization is different. That's why we offer tailored solutions to meet your unique needs. Talk to one of our Talent & Culture Insights experts today.