Culture Club isn't just an 80's band reference; it's the backbone of your organization and the route to creating an energized, invested workplace where people want to be. Culture is often—and should be—defined by your organization. Well-defined workplace culture is driven by the mission, vision, values, and workplace practices that make up your organization's environment. It includes your employees' unwritten rules, behaviors, and beliefs, which can adapt over time, especially in a pandemic. 
We know the future is hybrid remote, so how do we create a more human-centric culture in a work-from-anywhere environment? This article will outline where you should focus energy to catapult your organization into the future of work culture, and how our Enterprise Discussion Management Platform can help you get there.
Looking at the future of work
The workplace has diversified. It's no longer all about private offices, enclosed cubicles, or open concept, mind-stimulating (and dog-friendly) havens—the physical campus that used to define organizational culture. The workplace has dimensionally changed, from where you work to how you work, accelerating it into an employee-directed, value-driven environment. 
Research tells us that we tend to gravitate towards more meaningful work as we further our careers. Employees who believe their company has a purpose higher than just profits are less likely to leave their companies for a 10 percent salary increase elsewhere. Perhaps people aren't "unwilling to work," but rather have developed an understanding that it's not all about money, but rather that if we're going to give an average of 1,757 hours per year to a company, it's easier if we can align to the mission, vision, values, and workplace practices as well. 
According to Andrew Chamberlain, the chief economist at Glassdoor, when weighed against compensation and benefits, culture is the top predictor of workplace satisfaction.
Workplace culture has a direct impact on employee retention too. Reevaluating your retention strategies while building your future work culture is imperative to slow down the attrition rate for your organization —and this should be a long-term game plan, making your organization work around your people as much as the market.
So why is culture standing out from the corporate crowd, and what can you do to move from an in-office defined culture to a future-proof work-from-anywhere culture that will withstand the test of the unknown?
Find innovative ways to attract and retain employees with our guide, "The Retention Revolution: Top Tips for Companies Looking to Attract and Retain Talent"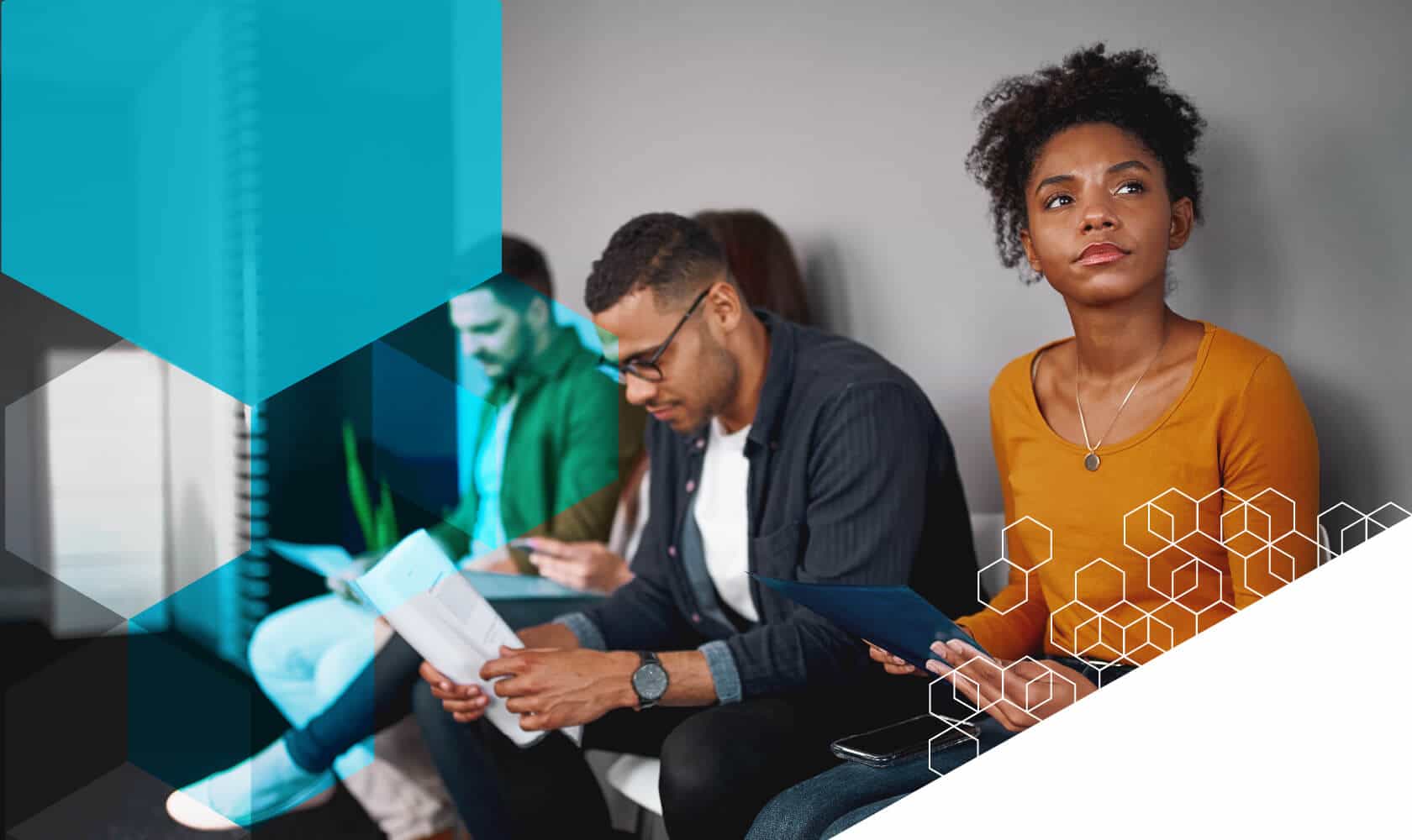 Building a future of work culture
Culture is an enigmatic mindset that influences employees' actions and defines a workplace. Subcultures develop, but it's essential to focus on strengthening culture by sticking to what's valuable to everyone: shared mission, vision, values, nuances in how people experience the workplace, and managing with empathy. 
The first step is being clear with, and true to, your mission, vision, and values and heightening their importance by driving regular alignment to core work. Seek every opportunity to connect employees back to your organization.
Here we're taking a closer look at how people experience the workplace that you should optimize as you build and develop your hybrid remote work culture—mindful of leading with a remote-first lens, translating to hybrid and office.
Within a hybrid workplace culture, it's important not to create multiple "classes" of employees, by consciously or unconsciously offering opportunities based on social connections, proximity, or office attendance. Unlike in a traditional office environment, employees working remotely may not be able to participate in an exchange in the elevator or quick chat at the water cooler ahead of a group discussion, which could alter the prospects and projects of employees involved. 
There are also fewer opportunities for informal conversation and organic social interaction, making it harder for coworkers to connect. This lack of connection can also make it difficult to gauge the mental health of employees who are not physically present. 
Taking these social connections as they preexisted out of the picture, we have to look at new ways to create them and, in turn, build for an effective hybrid workplace culture.
Include virtual 1:1s

with video. Whether it's a weekly scheduled 1:1 over Zoom or an informal pulse check-in on Slack, 1:1s are critical channels for connecting to a team. They allow managers to get ahead of the talk, be empathetic, show interest in employees' circumstances, diffuse issues before they bubble, get a sense of employee well-being, and engage and connect employees to your organization. The video function should always be encouraged to allow for visibility of reactions to updates or responses, create better authentic connections and conversation flow, and help assess mental well-being.
A great rule of thumb for 30-minute 1:1s is ten minutes on personal/social conversation, ten minutes on present projects and challenges, and ten minutes on the future.
Make space for ideation and strategy

. In the remote workplace, meetings are often scheduled with a specific goal to execute. It's essential to carve out intentional time to share ideas and strategize–the things previously done in passing, off the side of your desk, or at an impromptu brainstorming session.
Build bonds and drive the conversations

that don't happen as frequently. Cultivating quality relationships in the remote world needs more purposeful effort than in person.
Schedule intentional activities

to increase connection and engagement. Incorporate these into working hours so that it doesn't take time away from work-life balance, but without distracting from core business activities. Here are some ideas:
Encourage walking meetings so employees can add some activity and nature into their day
Ensure all vital meetings have an in-person and virtual joining option so no one is excluded
Create Slack channels for social discussions around specific interests (The #furry-friends channel is the most popular one here at ThoughtExchange!)
Host social meetings where staff can expense a meal and play trivia or get-to-know-you games
Block off meetings-free time in the week to encourage balance
Bring the network to the forefront.

When

onboarding new team members

, have a mixed group of employees available from cross-functional teams so that the employee can get a better grasp of the network they'll be working with. The key is to be more intentional by design with how you create connections.
Don't forget the power of swag

. Swag is an excellent way to remind employees they're part of your work family, and keeping swag current and functional feeds a healthy workplace culture. Consider the new hybrid workplace when choosing swag. Traditional office branded items may be out, but a cool home office gadget or laptop backpack may be just what they need!
Acknowledge Zoom fatigue.

It's all too easy to initiate another meeting, and before you know it, you've spent the better part of a day staring at a screen. Take stock of your recurring meetings every 3-6 months to see what can be cut and what's sustainable, and encourage ruthless prioritization for your team.
Don't just onboard new leaders - accelerate them! Learn how in our comprehensive guide, "Onboarding Leaders in the Hybrid Era."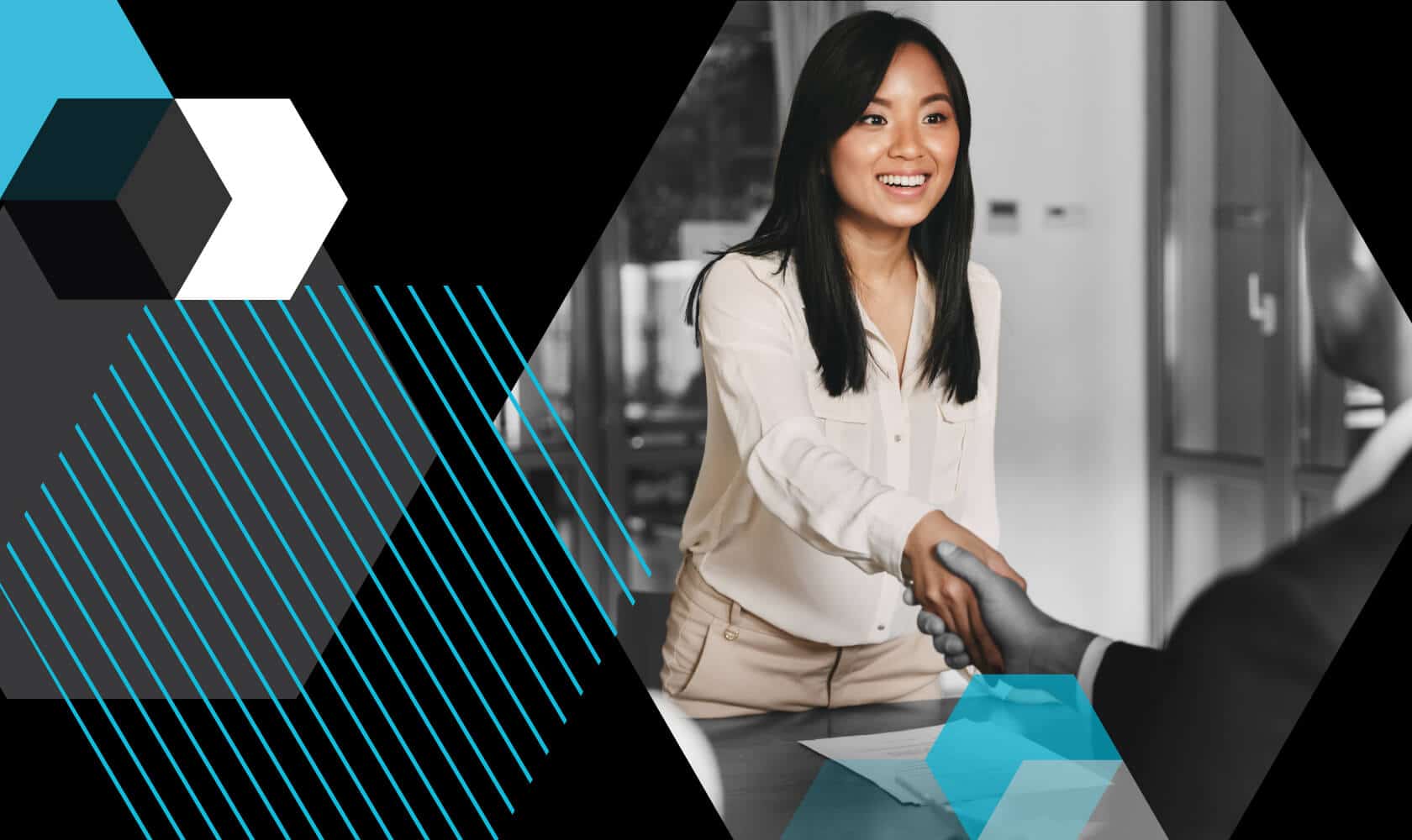 Performance management in a hybrid remote environment requires trust. We're replacing visible performance attributes with confidence in employees to perform their best no matter where and how they work. Leaders must recognize that presence does not equal productivity. Having a strong culture of collaboration and transparency helps companies overcome this challenge when managing a team in a work-from-anywhere environment. 
Consider leveraging a project management software tool to help assign tasks, manage initiatives, and measure team performance. This way, no matter who is online when, everyone knows the status of projects and what's expected of them next. 
Reevaluate how your organization values results. Instead of getting hung up on whether a calendar is full or how much time your employees have been glowing green 'online,' look to placing value on activity and outcomes. Focus on helping employees reach their goals and achievements. Combining clear expectations and objectives with a way to measure and track performance is key. Allowing them to thrive and reach their full potential is a sure-fire way to build trust while strengthening company culture.
Your organization may also require a new strategy to foster collaboration, equity, and visibility. Despite its apparent advantages, hybrid remote work has the potential to give rise to inequality in the form of proximity bias against remote workers and inequitable visibility in the lack of transparency, empathy, and employee engagement. This makes the manager's role crucial to ensuring fairness across hybrid remote teams.
Your employee recognition program may also need a future proof rework, as it can significantly impact employee retention. One Gallup poll showed that when employees don't feel recognized, they're two times as likely to say they want to quit within the following year. Employee recognition should be honest, authentic, meaningful, and timely. While there's opportunity for creativity, it doesn't need to be flashy.
Glassdoor shares creative ways to recognize employees remotely. Ideas include:
Recognizing achievements publicly in Slack or MS Teams channels
Setting up automatic alerts to notify teams when goals have been met
Compiling compliments and kudos in a video or electronic card (or Exchange!)
Focusing on communications to enhance team collaboration and strengthen culture is essential in remote and hybrid workplaces. There are two factors to address here. First is the accessibility of information, and the second is how that information is distributed.
Accessibility to information is essential for workplace culture. If employees can't access the information they need to do their work, or aren't in the loop on the latest updates, they'll disengage. There's no way of knowing what channels employees are checking for information and at what frequency, so leaders need to set expectations about what information will be disseminated where. Have a central place for online documentation that is home for all critical updates.
The hybrid remote workplace can fester an always-on and always-available expectation. This is often fuelled by the accessibility of communication through different platforms and channels, making it an overloaded system without clear expectations. Develop a policy around which channels are urgent, when you expect employees to be available, and how availability should be communicated. 
Getting clear on the different channels and how you use them can help set clear expectations and positively impact workplace culture.
Remember, there are very few problems and priorities urgent enough to interrupt employee downtime, particularly if you expect to retain those employees long term.
Maintaining a strong culture with an Enterprise Discussion (EDM) platform
Hybrid workplace culture is about more than attracting talent. It plays a considerable role in retaining your employees. Companies that actively manage their culture boast 40 percent higher employee retention. 
To maintain a strong culture in a hybrid remote workplace, you should validate the factors that define your intended culture by tapping into the collective intelligence of your employees. By creating an Exchange, you can ask an open-ended question about workplace culture, and employees can anonymously share their answers and objectively rate each other's responses and ideas, ensuring the most important issues rise to the top. 
Things can change quickly in today's business environment. Being transparent, trusting, and empathetic is key to strengthening and unifying your teams, maintaining and enhancing hybrid workplace culture, and growing a profitable business.
Want more tips on building and maintaining a hybrid workplace culture? Download "The Essential Guide to the Hybrid Workplace" now!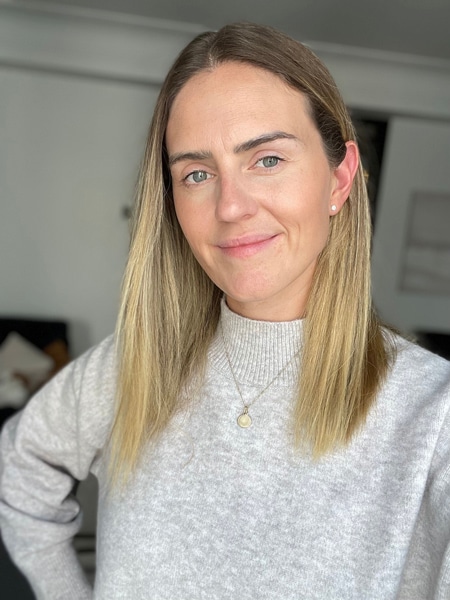 Jackie Tucker Gangnes
Born in Kettering, England, Jackie has spent most of her adult life in Vancouver, Canada. Her natural flair for creativity in all forms of communication led her to a 15 year career spanning marketing, brand strategy and internal corporate communications. She is passionately invested in personal wellbeing and sharing her experiences with others, writing about gut health to world spa experiences. Jackie believes that your relationship with yourself is the foundation and cornerstone to everything else in your life. Combining her passions, and between raising two kids, today she writes for the curious mind, exploring different thoughts, ideas, and perspectives on what makes us human, and what fuels us to thrive.